Main Pioneer Menu | Profiles Index | Search Engine
Charles Reign Scoville's Des Moines Meeting -- 1909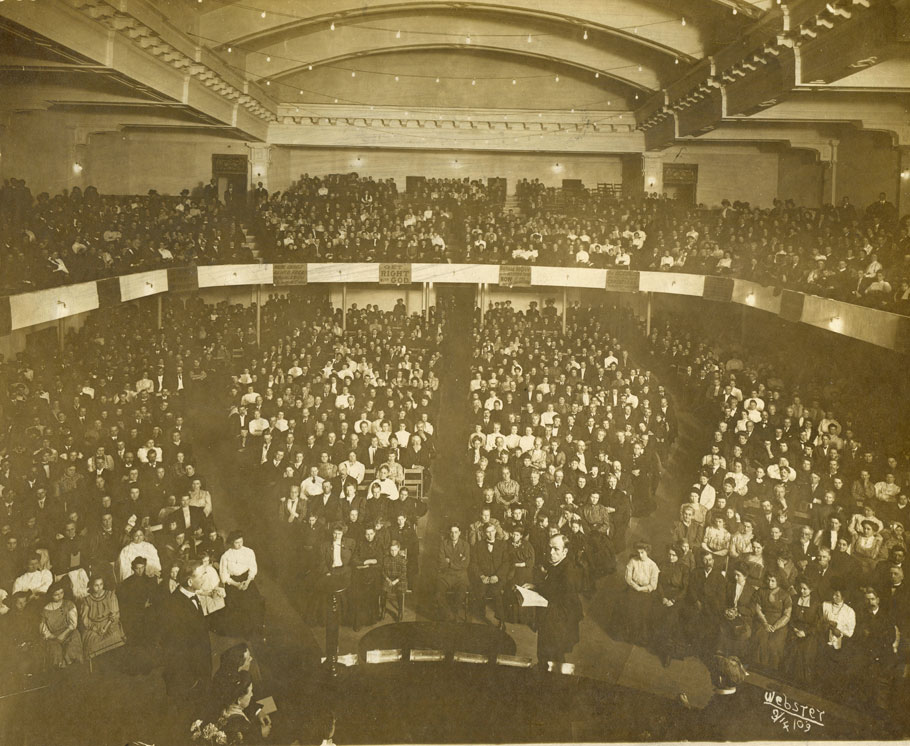 --Photo courtesy of Nanette Johnson


This meeting was held at the partially finished University Christian Church in Des Moines, Iowa.
The pews were not in place yet; the people are seated on folding chairs. The lighting is temporary.
Capacity of the auditorium was well over 2,000 people. Notice the banners above the main floor.
Dr. Scoville has his Bible open and is turned toward the camera.
Back to C. R. Scoville's Profile