Camp Meeting with C. J. Wright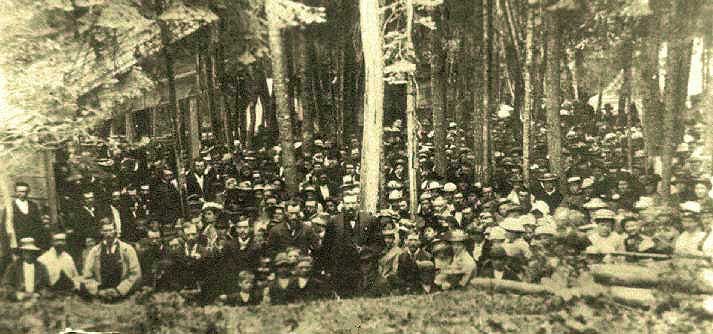 Mr. Wright is at front and center. The camp grounds were thee miles east
of Farmington, in Idaho Territory. This was in June of 1881. During the last day
of camp, attendance was about 2,000.
Photo Courtesy of Whitman County Historical Society.
Use your browser's BACK button to return to the C. J. Wright page.